ONKEY LOVERS !!!!!!!!!!!!!!!
THIS WEEK SHINEE DOESN'T APPEAR IN IDOL SHOW..
THEIR EPISODE IS FOR NEXT WEEK !!! BUT YOU CAN SEE THE PREVIEW MORE HERE


credit --> JuZmEsTaR2/youtube

I have a theory... i thought onew and key is couple team but i was wrong !!
every SHINee member will be coupled with 2PM member
and I have a feeling that Onew is with taec and Key is with chansung (maybe... it's just my speculation, may be i'm wrong...who knows...)
so in the rolling game Ontaec vs Keysung
and Onew is battled with Key in that Rolling game...

here some of gifs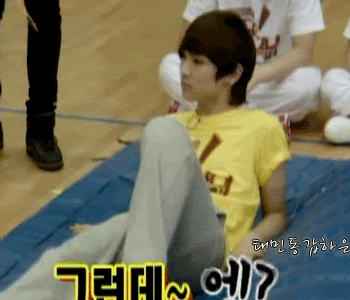 mwuahahahha !! maybe Key tried to show Onew who's Good in bed...




Key... don't be so wild to your husband !! LOL

Key : This is the punishment for cheating
Onew : Oyeah... we'll see about that !
Key : aaaaaaa...... *collaps*

end with smex !!


GYAHAHAHAHAHAHAHAHAHAHAHAHAHA !!!!!!!!!!!!!!!!!!!!!!!!!!!!!!!!!!!!!!!!!!!!


as tagged bestiz
credit chamie unnie @ weareshining.wordpress.com
reup theia community.livejourna/onkey